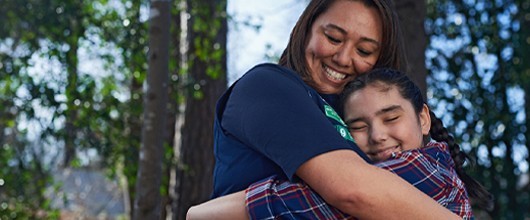 Volunteer Resources
Are you ready to change the lives of girls in our community? Before you get started in your new position, we've got some online training resources for you.
Best of all, class is in session whenever you're ready! 
Volunteer Toolkit Quick Start
The Volunteer Toolkit (VTK) is a comprehensive online organizational, planning, and curriculum tool accessible on your computer, smartphone, or tablet. This user manual will assist you in navigating the VTK.
Outdoor Essentials Patch Program: GSSA's own Outdoor Essentials Patch is taking the place of the Online Camping Precourse and Camping Skills Test for adults.  Volunteers who complete the full Outdoor Essentials Patch program will send in their photos and videos to council for review.  Once those have been reviewed and approved by council staff, the volunteer will be considered a Certified Camper, able to lead Girl Scouts in outdoor camping activities.