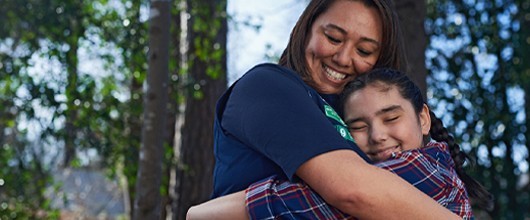 Volunteer Resources
Are you ready to change the lives of girls in our community? Before you get started in your new position, we've got some online training resources for you.
Best of all, class is in session whenever you're ready! 
Volunteer Toolkit Quick Start
The Volunteer Toolkit (VTK) is a comprehensive online organizational, planning, and curriculum tool accessible on your computer, smartphone, or tablet. This user manual will assist you in navigating the VTK.
(Click the above link for the pre-course)
The self-study module (Part 1) will prepare you for Camping Certification (Part 2). This online module is also used for Camping Recertification. Part 1 – Complete the answer page. 
Zip Line Facilitator Manual (Read manual first, then take the pre-course quiz below)
Zip Line Facilitator Online Pre-Course Quiz
Online Trainings for Outdoor Activities