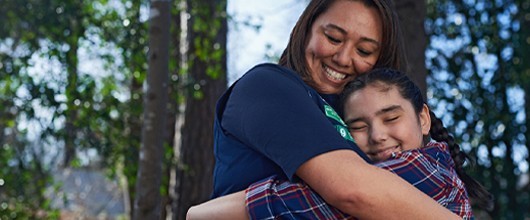 Volunteer Resources
Are you ready to change the lives of girls in our community? Before you get started in your new position, we've got some online training resources for you.
Best of all, class is in session whenever you're ready! 
Volunteer Toolkit Quick Start
The Volunteer Toolkit (VTK) is a comprehensive online organizational, planning, and curriculum tool accessible on your computer, smartphone, or tablet. This user manual will assist you in navigating the VTK.
Outdoor Essentials Patch Program: GSSA's own Outdoor Essentials Patch includes an adult certification opportunity.  Adults interested in earning this certification must first complete the Overnight Certification Knowledge Check, then complete the Outdoor Essentials Certification Knowledge Check, then provide evidence (video, photo, or demonstrate in-person) of their ability to teach and demonstrate the five skills emphasized in the GSSA's own Outdoor Essentials Patch program. Once the evidence is reviewed and approved by council staff, the volunteer will receive confirmation of their Outdoor Essentials Certification and will be able to lead Girl Scouts in outdoor camping activities.