Register today! Out of home and into the camp world, each girl is equal to those around her: As she sits around the campfire, rides a horse, tries zip-lining, or even sails for the first time, something in her changes—she is growing and gaining a sense of pride by facing fears, learning new skills, and making friends. She comes home with a spark in her. We call it the camp glow.
Continue >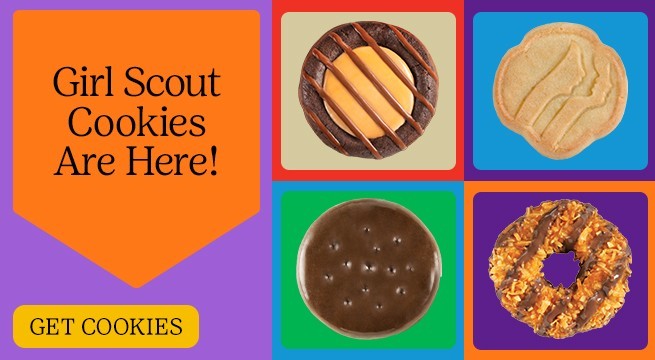 Stock up on all of your favorite Girl Scout Cookies starting January 2nd and power unique and amazing experiences for girls with every purchase. This year's cookie lineup includes a brand new cookie, the Adventurefuls, and a new cookie from last year, Toast-Yays! Adventurefuls are a brownie-inspired cookie with a caramel filling and a sea salt drizzle on top. Toast-Yays are French toast-inspired cookies with cinnamon icing. Talk about delicious!
The Thin Mints, Caramel deLites, Shortbread, Lemonades, Peanut Butter Patties, Peanut Butter Sandwich, and the gluten-free Caramel Chocolate Chip cookies will also be available for purchase this year.
Continue >
Starting at the historic marker identifying Alabama's Indigenous people, to the historic Riverfront, through the streets of Montgomery, and ending at the brand new mural dedicated to Claudette Colvin's life. Michelle will show you how girls and women have always been essential to America's progression towards racial equality.
Prepare for the journey of a lifetime through art, history, and courageous conversations. Get ready to be inspired and become an agent of change in your community!
Continue >