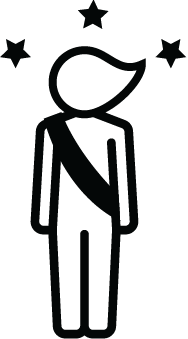 GSSA will host its Third Annual Leading Ladies event June 25 to celebrate women and organizations in southern Alabama that have distinguished themselves as outstanding members of the community through individual excellence and high levels of achievement.  Nominations for Leading Ladies awards and the Leading Workplace for Women Award are open until May 20.
Continue >

When girls take the lead, great things happen! Even though your daily routine may have changed, Girl Scouts is not canceled! You can be a Girl Scout anywhere, even from home. There are many ways you can still participate in Girl Scout activities and earn awards. Here are a few resources and ideas for Girl Scouts of all levels to help you get started.
Continue >

We believe there's no such thing as too much. That there's no excuse for making excuses. Our strength doesn't come from how much we can lift but from how often we can lift ourselves back up. Because we are everyday optimists. Adventure-seekers. Self-starters. Problem-solvers. Change-makers. 
You can now re-register your troop for the next year and enter into a drawing for incentive packages. Don't miss out on our Early Bird incentives!
Continue >