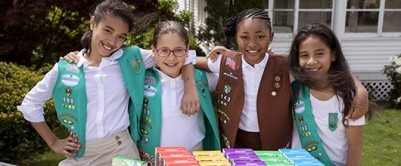 Sure, they're awesomely delicious, but beyond the sweetness, Girl Scout Cookies® are an opportunity for girls to do extraordinary things. When you make a Girl Scout Cookie purchase, you're helping the next generation of girl entrepreneurs get an important taste of what it takes to be successful—teamwork, planning, and a positive outlook (for starters). 
Continue >

We are now accepting nominations for Montgomery & Wiregrass areas for our Leading Ladies Awards! The Leading Ladies Awards Brunch serves as a forum for recognizing outstanding women and organizations in southern Alabama, and is an important fundraising event and promotion for Girl Scouting in the southern Alabama service area.
Continue >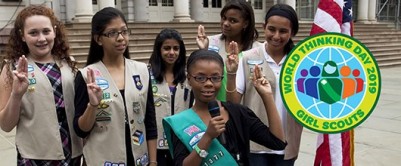 It's your time to lead. On February 22, girls from more than 150 countries will come together to explore the global dimensions of Girl Scouting and take action to change the world for the better. The theme for this year's World Thinking Day? Leadership! (Now that's an idea we can all support!) Check out our new resources designed to make this World Thinking Day one of the best ever.
Continue >