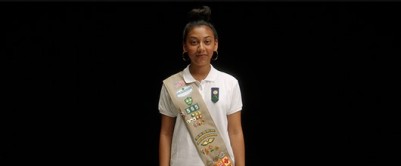 Whether your girl is part artist, part scientist, or part explorer, Girl Scouts is where she can pursue what she loves and blaze new trails. Here, girls take on leadership roles in a girl-led space and develop skills they'll use to make an impact. Watch the new video to see current Girl Scouts show the world they know who they are and what they're made of—they're all Girl Scout!
Continue >

Girl Scouts of Southern Alabama (GSSA) would like to recognize Elizabeth Schisler for receiving the highest honor a Girl Scout can achieve, the Gold Award- putting her into an elite group of Girl Scouts. Schisler successfully answered the call to "Go Gold," when she saw a need in her community and took action. To read more about her story check out our Gold Award Gallery!
Continue >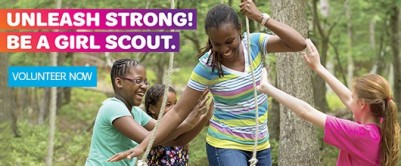 To create more female leaders, we need to start young and make sure today's girls are acquiring the courage, confidence, character, and other skills they need to take the reins of leadership in the 21st century. We can not do this without the community stepping up to help us build the next generation of female leadership. At Girl Scouts, there are volunteer opportunities for everyone, from troop roles to role models. Whether you can give a day, a few weeks, or the whole year, it all starts with the volunteers.
Continue >

The girls in Troop 9078 recently earned their Bronze Award after building a free little library. These #INNOVATORS saw a need in their rural community and made it happen! The girls decided to build a free little library to give members of the community an easier way to enjoy books and encourage reading.
Continue >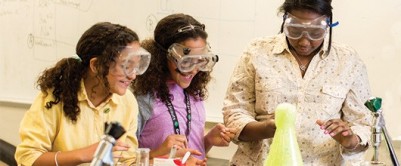 We know that 53% of non-scouting families think that Boy Scouts and Girl Scouts are the same organization. Therefore, we also know how easy it is to confuse schools and families into thinking that "Boy Scouts for girls" is the same as Girl Scouts. Now, more than ever, girls face unique challenges in school, social settings and as they enter the work place. Our proven Girl Scout program is based on years of research about girls' development.
Continue >