Unleash your inner hero by participating in Munchies & Mags. Funds generated from this program help offset the cost of girl programs, volunteer trainings and even camp reservations, keeping them low for all our membership!! Become an entrepreneur today, and start taking orders from family and friends for delicious chocolates, nuts, magazines, keepsakes, plants and tumblers!!
Continue >

Recently, Girl Scouts of Southern Alabama have had numberous girls "GO GOLD". When you decide to earn the Girl Scout Gold Award, you're on your honor to uphold the Standards of Excellence. These standards set a high benchmark for everything you do and invite you to think deeply, explore opportunities, and challenge yourself. Check out these go-getters stories!
Continue >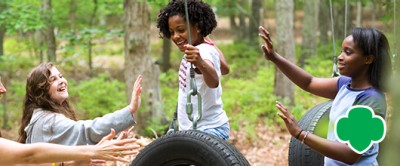 We believe that when girls succeed, so does society. But we need your help to make sure every girl in Southern Alabama has the opportunity to develop the skills and confidence to change their world. It is our goal to reach every girl and provide them with challenges and experiences to enable them to lead.
Continue >