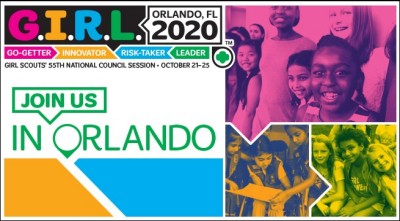 Join us for the world's largest girl-led event for girls and young women and everyone who supports them. For three days, girls will dominate Orlando, Florida—and we want you to be there! On October 23–25, 2020, thousands of girls and their supporters from around the world will come together for G.I.R.L. 2020  in Orlando, Florida.
Continue >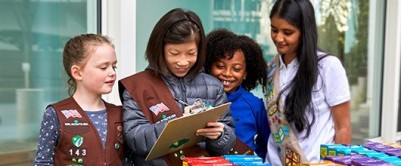 Never fear Cookie Season is here! Soon, Girl Scouts will be hitting the neighborhoods, bringing with them order sheets for Lemonades, Thin Mints, Caramel deLites and many more of their famous cookies.
This year will also be the last year to purchase yummy Thanks-A-Lots, so be sure to stock your freezers full. Returning this year, Girl Scouts of Southern Alabama will pay for HALF of your shipping when you purchase from a Girl Scout online and order between 5-12 boxes. Gift boxes of cookies for a special someone will also be available again.
Continue >