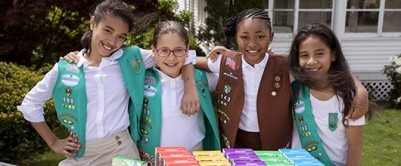 Sure, they're awesomely delicious, but beyond the sweetness, Girl Scout Cookies® are an opportunity for girls to do extraordinary things. When you make a Girl Scout Cookie purchase, you're helping the next generation of girl entrepreneurs get an important taste of what it takes to be successful—teamwork, planning, and a positive outlook (for starters). 
Continue >

Girl Scouts of Southern Alabama (GSSA) would like to recognize Elizabeth Schisler for receiving the highest honor a Girl Scout can achieve, the Gold Award- putting her into an elite group of Girl Scouts. Schisler successfully answered the call to "Go Gold," when she saw a need in her community and took action. To read more about her story check out our Gold Award Gallery!
Continue >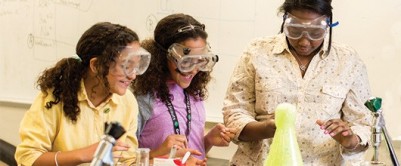 We know that 53% of non-scouting families think that Boy Scouts and Girl Scouts are the same organization. Therefore, we also know how easy it is to confuse schools and families into thinking that "Boy Scouts for girls" is the same as Girl Scouts. Now, more than ever, girls face unique challenges in school, social settings and as they enter the work place. Our proven Girl Scout program is based on years of research about girls' development.
Continue >