Camp like a g.i.r.l.
Girl Scout summer camp is a one-of-a-kind adventure she's sure to love. So this summer, sign her up to show her something different. Something exciting. Something life-changing. Something designed specifically with her in mind. All while in a supportive all-girl, girl-led, and girl-friendly environment where she'll be given endless opportunities to take the lead and let her unique G.I.R.L. potential SHINE.
Continue >

The Leading Ladies Awards Brunch gives GSSA an opportunity to demonstrate why investing in girls is so important and can change the world. Building future women leaders is at the core of the Girl Scout mission. It also serves as a forum for recognizing outstanding women and organizations in southern Alabama, and is an important fundraising event and promotion for Girl Scouting in the southern Alabama service area.
Continue >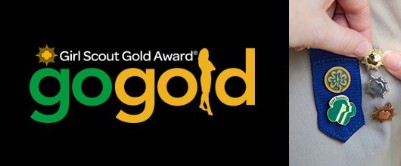 Earning the Gold Award is one of the most challenging, exciting, and rewarding experiences a girl can have and one of the most prestigious recognitions she'll accomplish in life. Gold Award Girl Scouts earn college scholarships, enter the military at a higher rank, and—most importantly—are committed to creating a better future for their entire community.
Continue >