Are you Man Enough to be a Girl Scout?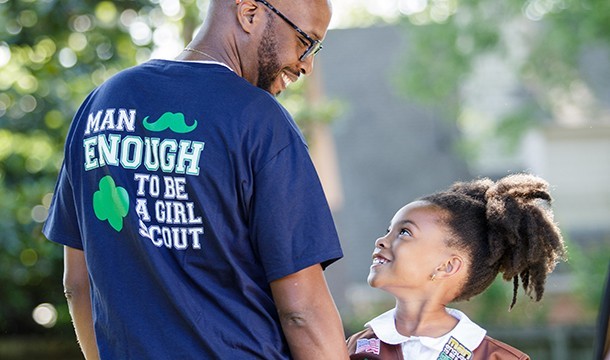 Man Enough to be a Girl Scout is our way of getting men more involved in Girl Scouts. When you join our MAN ENOUGH NETWORK (M.E.N.), you are pledging to help our Girl Scout Leadership Experience, because when girls succeed, so does society. Girl Scouts offers the best leadership development experience for girls.
Last year, 5,000 Girl Scouts across 30 counties in Southern Alabama discovered their strengths, connected with others, and took action to make our world a better place. They explored interests from outdoor adventures to STEM to financial literacy, devoted thousands of hours of service to our community, and managed the business of selling hundreds of thousands of boxes of cookies.
All it takes is a $50 donation to join and help support critical, girl-led programming benefitting our girls and our community! 
Member Benefits Include:
Man Enough T-Shirt 
Informative emails that give you practical ways to support your girl 
Man Enough to be a Girl Scout Fun Patch for your daughter