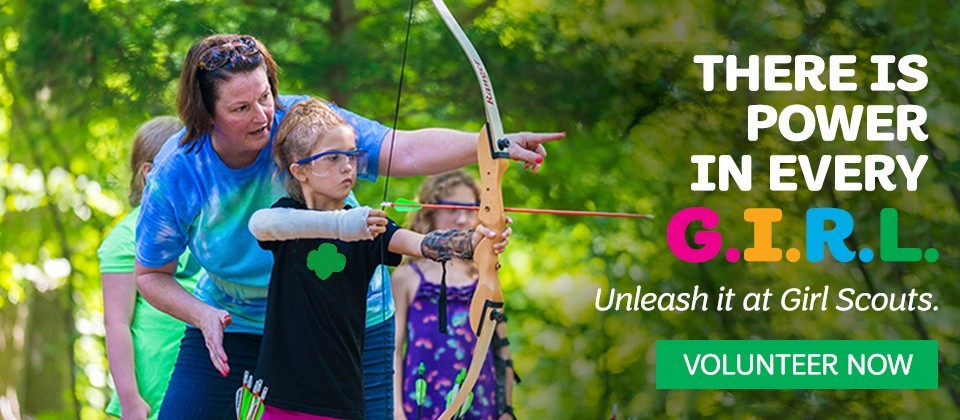 New Leaders
Are you ready to change the lives of girls in our community? Before you get started in your new position, we've got some online training resources for you.
Best of all, class is in session whenever you're ready! The GS 101 training is a self-paced, 45-minute course and your online orientation to Girl Scouting. Just sign in to get started!
(1) GSSA 201 is designed to orient you to Girl Scout policies, safety requirements, and your Volunteer Essentials leader notebook.
(2) Must complete step 1 before completing this step. Sign up and join us for the next Troop Orientation session, GSSA 301!   
Volunteer Toolkit Quick Start
The Volunteer Toolkit (VTK) is a comprehensive online organizational, planning, and curriculum tool accessible on your computer, smartphone, or tablet. This user manual will assist you in navigating the VTK.
4Her Commitment
Girls who have family support and participation in their Girl Scout adventures are more likely to stay, and troops excel when parents are part of the fun. Ask your troop families to volunteer four hours of their time this year…4Her! Once completed, give your volunteers a Certificate!
(Click the above link for the pre-course)
The self-study module (Part 1) will prepare you for Camping Certification (Part 2). This online module is also used for Camping Recertification. Part 1 – Complete the answer page. 
Zip Line Facilitator Manual (Read manual first, then take the pre-course quiz below)
Zip Line Facilitator Online Pre-Course Quiz
Online Trainings for Outdoor Activities