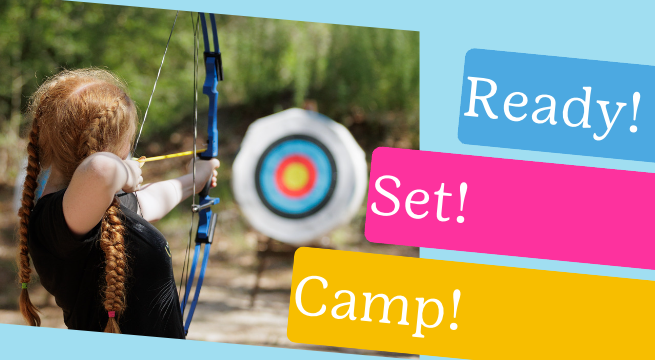 Girl Scouts of Southern Alabama offers the premier leadership development experience for girls, helping them to discover their own sense of self, connect with others, and take action to make the world a better place. As a girl sits around the campfire, shoots an arrow, tries zip-lining, or even sails for the first time, something in her changes—she is growing and gaining a sense of pride by facing fears, learning new skills, and making friends. She comes home with a spark in her. We call it the camp glow.
We know that sending your daughter to camp is a big decision. Girls as young as Brownies (2-3 grade) can join overnight camps, which is a great way for them to explore their independence in a safe and supervised environment. GSSA camps are open to any girl, regardless of previous Girl Scout involvement. Whether it's your first time at camp or your fifth, there's something new for you to discover in girl-led activities through which the Girl Scout experience truly comes to life! "Girl Led" means that girls make decisions about what they want to do. For example: This summer we will have two choice blocks a week, which will give girls the opportunity to design their own camp experience! The remainder of the blocks will be used to make sure they can try everything camp has to offer.
GSSA Summer Resident camps are accredited by the American Camp Association and are staffed by carefully selected, well-trained young women. Camp counselors help create the magic of the Girl Scout summer camp experience. All GSSA summer camp staff have completed 60+ hours of comprehensive camp staff training and hold a current CPR and First Aid Certification.
GSSA takes great care in creating an environment where girls can relax into a world of sisterhood, adventure, laughter, singing, hiking and more. GSSA summer camps are places where girls can build friendships, skills and confidence while creating life-long memories. 
2023 Camp Sessions at a Glance
Camp Registration
Session Fee includes
Exclusive Summer Camp 2023 Fun Patch 
Camp T-shirt 
Access to private photo gallery with photos of your girls' time at camp 
Early birds save! $25 off IF balance paid in full and ALL forms submitted by April 1, 2023 

How to Register
Click here to visit the GSSA CampDoc registration page
In CampDoc, you will be able to select the session, pay the non-refundable $50 deposit and select your payment plan.
CampDoc will allow you to make monthly payments or pay the balance infull at the time of registration.
The $50 per session registration fee is non-refundable and due at the time of registration.
Troop and Service Unit contributions may be paid directly to each girl's camp payment plan in CampDoc.
There is a $25 out-of-council fee for girls that are members of Girl Scout councils outside of Southern Alabama.
Online payment is preferred.
ALL other payments (Program Credits and GSSA gift cards) must be processed through the Montgomery Retail Shop.
Call: 1-800-239-6636, ext. 2902
Camp Scholarships
Girl Scout camp is a transformational experience, and every girl should have the opportunity to attend! Families may request financial support for the full or partial cost of camp. GSSA supports families that apply for camp scholarships by securing funds to meet their needs so that the cost of camp is not a barrier for any girl who wants to attend!